Professional South Korea VPN Provider
We provide different korea vpn package, more than 500 Korea IPs online!
---
---
Fast!Cheap!Stable! Korea
VPN service!
Different Package,More than 500 Korea IPs
With approximately 49 million people, Korea is the 26th most populous country in the world and major cities include Seoul (the capital), Busan, Daegu, Incheon and Daejeon. Korea also has nearly 40 million Internet users and the world's highest broadband penetration rate of around 70%. Major Internet Service Providers (ISPs) providing broadband Internet access includes Korea Telecom (KT), Hanaro Telecom and Thrunet. Korean Internet users and visitors to South Korea should be aware that the OpenNet Initiative (ONI) classifies South Korea in its substantial category for Internet censorship as the country's internet censorship policy is considered both highly political and particularly strong toward suppressing anonymity on the country's Internet.For Residential VPN will help unblock south korea netflix and other streaming
When you order, will receive Full VPN IP list !
You Can Freely Switch all Servers within Package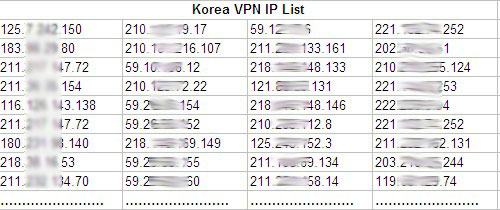 Why Use VPN? Why Choose Us?
Koreavpn.net provides a safe and secure service with many advantages such as bypassing internet restrictions, access VoIP (such as Skype), and protects you from indentity theft and fraud. China, UAE, Saudi Arabia, Cuba, Kuwait are some of the countries thats restrict the internet not allowing people to experience it the way it was intended. NO set-up fee and NO extra software required! If you participate in VOIP, Video Conferencing, Poker/Casino, IRC chat rooms, online games, Web Cams, Newsgroups, Instant Messenging, Blogs, FTP or have the desire to keep your web surfing then you will find our service extremely valuable. You can unblock netflix anywhere with netflix vpn .For more info on VPN contact us.
We Cover more than 500 Korea vpn IPs

No bandwidth limitation

Switch VPNLocations Easily From VPN List

Safe payment via PayPal

Trial Korea VPN, Only $0.99 for 10 hours

South Korea VPN ( 1 IP) $0.99/10 hours



1 Korea IP Unlimited Traffic
Trail VPN Account $0.99/10 hours Make order Korea VPN
Korea VPN, 1 Korea IP Package
South Korea VPN ( 1 IPs) $5/Month



1 Korea IP Unlimited Traffic
Korea VPN, 50 Korea IPs Package
South Korea VPN ( 50 IPs) $15/Month



50 Korea IPs Unlimited Traffic
Korea VPN, 150 Korea IPs Package
South Korea VPN ( 150 IPs) $20/Month



150 Korea IPs Unlimited Traffic
Free VPN Account Apply
Are you a webmaster, blogger or a recognized member of some online forum? Write about us on your website, blog or forum and GET a FREE VPN account. It can be a review or an introduction about us and our services.

Requirements:
The content must be written by you and not copied from some where else
You can put the review on the index page or any other secondary page.
The content must remain on the site permanent
The Google PR of the page you post the review on must be at least 2
The review must have a direct link (dofollow) to our website http://www.koreavpn.net
The review must be at least 150 words
The review can be in any language
Once you publish your review or introduction, please Contact us below with the URL of the page. We will activate your FREE service if our requirements are meets by your review.
Compatible with:
Windows XP and Windows Vista
Windows 95/98/Me/NT/2000/Windows 7
Mac OS X 10.2 and higher
Linux, IPhone, WM Smartphones
Any PPTP compatible device/software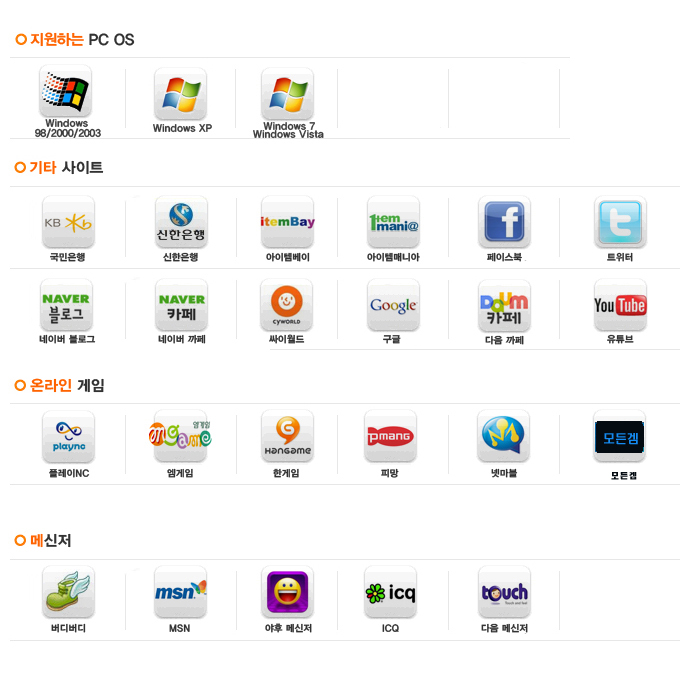 Testimonials
Amazing, Buy one account get so much country VPN server, works well.

Graeme UK
"I don't know anything about VPNs but by using VPNHERE.COM service I was able to easily setup a connection. Thanks for providing such a great service!" Alex UK .
I use vpnhere for privacy and file transfer services. vpnhere has provided me the privacy I need at an affordable cost. Setup was easy and customer was excellent. I'm particularly impressed with the level of communication I receive regarding the status of my connection and when switching servers. It makes it easy to get what I need done when I want to do it. Albany USA
vpnhere PPTP Works pretty good so far. I just think it is a little to expensive. You guys should have a shipper plan with less time connected limit. Like 1 our per day or something like that. Kevin R. Brazil
Connect through USA IP Great Service. Fast connection, Easy setup and excelent support. Thanks! Bjoern T. German
© Koreavpn.net 2011 All Rights Reserved
---